Oxygen Provider (O2) Course
First Aid Coach Sydney's 'Oxygen Provider Course' covers the use of an Oxygen (O2) unit in an emergency situatution.
Course in Basic Oxygen Administration & Oxygen Provider (O2) Sydney (22298VIC)
Our Oxygen Provider Course is a nationally accredited Course in Basic Oxygen Administration and valid for 1 year. We are running this course in Sydney, either at your workplace, sports

club

 or your home. We are offering flexible courses in First Aid and Oxygen Administration anywhere in Sydney. Our courses involve online training and a practical session with our experienced and qualified First Aid Trainer. This will allow us to offer streamlined First Aid and Emergency Oxygen training with the focus on skill and practice.
The course includes:
Important safety features for using Oxygen (O2)

Emergency Oxygen Provider eLearning

Provide Oxygen to adults

Assemble disassemble Oxygen Units

Use of different Oxygen masks
> Course in Basic Oxygen Administration (22298VIC)
> Course Length 1 hour (eLearning available)
> Nationally accredited 
> Certification valid for 1 year
> First Aid training conducted at your workplace, sports club and home
ONLY $125 p/p
Book your Oxygen Provider Course 22298VIC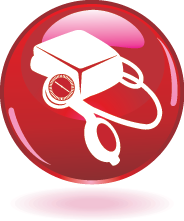 Our First Aid Courses will give you the confidence in providing help in case of an emergency. We will train you the latest techniques in how to respond to a variety of First Aid scenarios. You will develop skills in how to conduct a primary and secondary assessment, provide CPR and resuscitation and how to prevent emergency situations from getting worse. 
Successfully completing the Provide First Aid Course will give each student a certificate of attainment which is valid for 3 years and nationally accredited.
Please contact us today or book your course now.
First Aid Coach will run all courses on-site. We will come to you, anywhere in Greater Sydney. First Aid Coach offers its courses in Parramatta, Campbeltown, Eastern Suburbs, Western Sydney, South Sydney, North Shore and the Northern Beaches.
Please contact us today for your First Aid Course.