Provide First Aid (HLTAID003)
Our Provide First Aid course will get you your First Aid certification. This course covers all the essential and important elemts of being prepared to provide help in an emergency situation.
First Aid Course Sydney – Provide First Aid (HLTAID003)
Our Provide First Aid course is nationally accredited with certification being valid for 3 years. Once you have completed the course with us, we will issue you with a First Aid certificate which is recognised Australia-wide. This course is an updated version of the Senior First Aid Course. We teach this course anywhere in the Sydney

metropolitan

 area, at your workplace, sports club

 or home. We offer great flexibility in booking and conducting your First Aid course.
Our courses involve online training and a practical session with our experienced and qualified First Aid trainer. This will allow us to offer a streamlined Provide First Aid Course, with a focus on skills and practice.
The course includes:
Assessing emergency situation

DRSABCD

Providing CPR to adults, babies, infants and children

Automated External Defibrillator training (AED)

Responding to an unconscious person

Airway management

First aid procedures for bleeding, burns and fractures

Shock and anaphylaxis

Cardiac emergencies
Soft tissue management

Management of bleeding

Head and spinal injuries

Managing medical emergencies such as spider and snake bites, poisoning and choking

Managing exposure to extreme temperatures

Administering first aid for eye & soft tissue injuries

Assessing and moving sick & injured people

Stroke, diabetes and seizures 
> Provide First Aid (HLTAID003) on-site training
> Flexible course length (eLearning available)
> Nationally accredited 
> First Aid training conducted at your workplace, sports club or home
> Minimum of two students per course
ONLY $145 p/p
Book your course
Select a date
Select suitable hours and search time slots
Click 'Book' beneath timeslot and select 'Checkout'
Select quantity in 'Booking Items Count' and complete booking form
Click 'Book' & 'Pay now with Credit Card'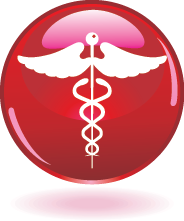 Our Provide First Aid course will give you the confidence to provide help in case of an emergency. We will teach you the latest techniques in how to respond to a variety of scenarios. You will develop important skills in how to conduct a primary and secondary assessment, provide CPR and resuscitation and how to prevent emergency situations from getting worse. 
Once you have successfully completed the training with us, we will issue each you with a First Aid certificate of attainment which is valid for 3 years and is nationally accredited. This certificate is the same as the Senior First Aid certificate you may received in the past.
Please contact us today or book your course now.
Is a Provide First Aid different to a Senior First Aid?
The Australian government is regularly updating its national standards in regards to First Aid certification. In the latest update, it changed the Senior First Aid course to the new Provide First Aid course. For all students with a current Provide or Senior First Aid certification, nothing significant has changed except the name and a handful teaching requirements.
If you currently hold a Senior First Aid certificate and it is due to expire, you will need to enrol for this course (Provide First Aid) to renew it. Only this course will provide you with a workplace approved First Aid certificate. Please contact us if you have any questions.
First Aid Coach Sydney runs all courses on-site. We will cover the Sydney metropolitan area, e.g. Parramatta, Campbeltown, Eastern Suburbs, Western Sydney, South Sydney, North Shore and the Northern Beaches.
Please contact us today to book your course with us.