HLTAID011 Provide First Aid
Our First Aid Course HLTAID011 will teach you all required skills, including CPR & bleeding management and much more, so you become a qualified First Aid responder in many workplaces in Australia. We now run the new 2021 Provide First Aid Course.
HLAID011 Provide First Aid Course HLTAID011 (incl CPR HLTAID009)
Course length:
3-4 hours face to face (2 hours of online pre-study)
Cost:
$130 – Onsite First Aid Courses – minimum 4 participants (please contact us for group bookings)
Course Description
Our Provide First Aid Course HLTAID011 (prev. HLTAID003) is a nationally accredited and we will provide all participants a qualification to be a First Aider at their workplace and any toher required sitiuations.  Our course is hands on with many practical and real life senarios.
NEW HLTAID011 Provide First Aid in 2021!
This unit was also previously known as Apply First Aid HLTFA311A, Senior First Aid, Apply First Aid HLTFA301B, Apply First Aid HLTFA301C and Provide First Aid HLTAID003.
Course Format
3-4 hours practical face-to-face
Course Content

Cardio Pulmonary Resuscitation CPR & Defibrillator
Provide Basic Emergency Life Support
Fractures and dislocations
Burns and scalds
Head, chest and spinal injuries
Fainting and unconsciousness
Bandaging techniques
Chocking
Asthma & Anaphylaxis
Poisoning, bites, stings and much more!
Assessment
Online videos & multiple choice exam
Practical first aid & CPR demonstrations / skills assessments
Qualification & Certificates
After successfully completing the training, all participants will be issued with a nationally recognised Statement of Attainment for:
NEW HLTAID011 Provide First Aid in 2021! Includes:
HLTAID009 Provide cardiopulmonary resuscitation
HLTAID010 Provide basic emergency life support
HLTAID011 Provide First Aid
Previous First Aid units:
HLTAID001 Provide cardiopulmonary

 

resuscitation (valid for 12 months)
HLTAID002 Provide basic emergency life support

 

(valid for 3 years)
HLTAID003 Provide First Aid

 

(valid for 3 years)
We issue certificates on the same day!
Only for training completed during week days. All other certificates are issued by close of business the following business day. Any additional A4 Hard Copy and wallet-sized certificates can be issued for an additional $10 (ask our staff for more details) to help keep certification details handy.
Please email your request to purchase these certificates to info@firstaidcoachcom.au or call our office on 1300 516 464.
Locations
We run daily courses at our training centres in Alexandria & Liverpool:
Alexandria – 506 Botany Road (Close to Green Square train station)
Liverpool – Suite 5, Level 1 – 171 Bigge Street, Liverpool 2170 (Close to Liverpool train station)
We also offer Onsite First Aid courses at your workplace from a minimum of 3 participants.
Cost
Public courses at our training centres in Alexandria and Liverpool
$100
Onsite training at your workplace, home or sports club (minimum 4 participants). Please contact us for group bookings.
$130
Pocket Mask Training
You can complete your Pocket Mask training for the New South Wales Police Force at the same time. The cost is $30 and you will keep the pocket mask after the training. Just add the Pocket Mask training when you book your course.
Onsite Group Courses
We offer Onsite First Aid & CPR training anywhere in Sydney and only require a minimum of 4 participants. All courses can be run after hours, evenings and weekends.
Please contact our team on 1300 516 464 for more information or submit a request through our online form.
Course Dates

Nationally Accredited Course
 Training and Assessment Delivered on Behalf of Allens Training Pty Ltd RTO 90909. All of our courses are nationally recognised and workplace approved.
Book your First Aid & Course HTLAID011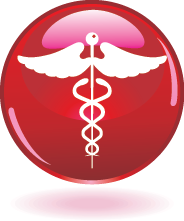 Our Provide First Aid course will give you the confidence to provide help in case of an emergency. We will teach you the latest techniques in how to respond to a variety of scenarios. You will develop important skills in how to conduct a primary and secondary assessment, provide CPR and resuscitation and how to prevent emergency situations from getting worse. 
Once you have successfully completed the training with us, we will issue each you with a First Aid certificate of attainment which is valid for 3 years and is nationally accredited. This certificate is the same as the Senior First Aid certificate you may received in the past.
Please contact us today or book your course now.
First Aid Coach Sydney runs all courses on-site. We will cover the Sydney metropolitan area, e.g. Parramatta, Campbeltown, Eastern Suburbs, Western Sydney, South Sydney, North Shore and the Northern Beaches.
Please contact us today to book your course with us. 
Google Reviews
5

stars -

"

Course deliverer was great, fantastic info and training. thanks!

"

Monique Mcdonald