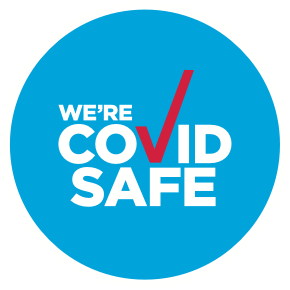 First Aid & CPR Training during Syndey lockdown – 28 August 2021
All of our First Aid & CPR courses are running as planned during the current Sydney lockdown. The safety of our staff and customers is important to us. Following NSW Health advice, all participants can leave their home for educational purposes. First Aid & CPR training is declared an essential reason for you to leave your home.
NEW TRAVEL PERMITS FOR LGAs of concern.
You are now required to carry a travel permit with you if you are coming or going to an LGA of concern.
Our training centre in Alexandria / Beaconsfield (Green Square) is in the City of Sydney LGA which is NOT an LGA of concern. You are not required to have a travel permit unless you are coming from an LGA of concern.
Our training centre in Liverpool is located within an LGA of concern but we are still permitted to run all of our courses there. If you are planning on joining us here, please follow the link below to get your travel permit prior to attending the training. Select Essential Worker as reason for coming to us and our address as 171 Bigge Street, Liverpool 2170.
APPLY FOR TRAVEL PERMIT FOR FIRST AID & CPR TRAINING
 Here is the information from NSW Health on the current reason why you are permitted to leave your home.
During the current lockdown in Sydney, we have implement  the following for all of our training centres:
– We are a COVID Safe business and all of our training venues are registered as COVID safe
– Strict equipment sanitation procedures
– We have limited our class sizes with strict social distancing procedures
– Plenty of hand sanitising stations are available
– Face mask mast be worn during the training
– All students need to check-in when arriving for the training
– Reduced face to face sessions when online training has been completed prior the the course
If you have any questions or concerns, please contact us during our business hours on 1300 516 464 or info@firstaidcoach.com.au