Asthma & Anaphylaxis Course (22282VIC & 22300VIC)
Green Square Library
Locations: Green Square Library Zetland (only 1 stop from Sydney Central Station)
Asthma & Anaphylaxis Course (22282VIC & 22300VIC) is $95 per person
Classroom session is 2 hours
Your First Aid Certificate is valid for 3 years.
Book your First Aid Course with us, call now on 02 8021 1547 or contact our team.
Course Details
Asthma & Anaphylaxis will save lives. Our course will give you the confidence to respond to any Asthma & Anaphylaxis related emergency situation and we will teach you the relevant skills to administer an EpiPen and Asthma puffer. Our experienced First Aid coaches are here to help you gain those important skills and you will learn everything about Asthma & Anaphylaxis from the best.
Do you need an Asthma & Anaphylaxis Certificate for work? Completing the Asthma & Anaphylaxis Course with us will give you the confidence and this could make the difference when it comes to saving someone's life.
Our course is for everyone who may be required to respond to an Asthma or Anaphylaxis emergency in a variety of situations, like workplace setting or within the community.
First Aid Coach Sydney's Asthma & Anaphylaxis Course 22282VIC & 22300VIC is suited for everyone, including:
Childcare workers
Teachers
Babysitters
Parents, grandparents & family members
Carers 
General health and fitness industry workers
We are partnered with a Registered Training Organisation (RTO 32268).
Training Program
Our course includes 2 components:
1. Practical training 
2. Assessment for both knowledge & skills
Our practical session will take around 2 hours.
If organising group bookings for 5 or more people, please contact us for pricing. We can facilitate you with flexible times for your course – early morning, evening and weekend courses are available at no extra cost. Contact us today for your First Aid group booking.
Pre-requisites
You are required to complete all scenarios to be eligible to receive the nationally accredited Asthma & Anaphylaxis certificate.
Our First Aid Course is designed in plain English and combines text, videos & photos and assessments. We want to ensure that all students have the best possible chance on comprehending all Asthma & Anaphylaxis knowledge and skills. If assistance is required, we are here to help. Please contact us on 02 8021 1547 if you need assistance due to your Language, Literacy and Numeracy skills.
Certification
All students will be issued with a Statement of Attainment for 22282VIC – Course in the Management of Asthma Risks and Emergencies in the Workplace & 22300VIC Course in First Aid Management of Anaphylaxis after successfully completing the course with us.  The 2 Units of Competency will be recorded on your Statement of Attainment.
All certificates will be emailed to students within one business day after successfully completing the course. Hard copies and wallet cards will be posted within 10 business days at no extra cost.
Course Locations
This course is offered at Green Square Library in Zetland, next to Green Square train station – only one stop from Sydney Central Station.
Cancellation policy
We do not cancel any courses. Once you booked and we confirmed the course with you, we will run the training for you.
If you have to cancel the course, we are happy to reschedule at no extra cost.
USI Number Requirements
All students completing nationally recognised training from 1. January 2018 need to have a USI Unique Student Identifier. For more details and to create your USI go the Government USI website. 
Book your Asthma & Anaphylaxis Course
Asthma & Anaphylaxis Course (22282VIC & 22300VIC)

22300VIC Course in First Aid Management of Anaphylaxis and 22282VIC Course in the Management of Asthma Risks and Emergencies in the Workplace
The Anaphylaxis course includes:
Reassure the casualty in a caring and calm manner and make them comfortable using available resources
Apply first aid treatment for mild to moderate allergic reactions and anaphylaxis
Position the casualty in an appropriate position for treatment, in accordance with the ASCIA Action Plan for Anaphylaxis
Administer an adrenaline autoinjector correctly and promptly
Convey casualty's details to emergency services accurately
Complete incident/injury report forms
Conduct a risk assessment and rate potential risks
Work cooperatively with others
Communicate effectively with a range of stakeholders
Use high level literacy and numeracy skills as required to read, interpret, address and communicate guidelines, protocols and reporting requirements
The Asthma course includes:
Develop risk minimisation strategies for the emergency management of asthma in accordance with legislative, regulatory and workplace requirements
Plan for contingencies
Assess emergency situations
Control the situation according to established first aid principles prior to management of the asthma episode
Apply first aid skills in accordance with emergency response procedures and medical action plans
Apply effective communication skills in dealing with the asthma casualty and sources of emergency assistance
Convey the casualty's details to emergency services
Comply with the workplace's incident recording requirements
Respond appropriately to challenging situations recognising the psychological impacts of medical emergencies on individuals
Follow workplace debriefing policies/procedures
Contribute to the evaluation of responses to an incident in accordance with workplace policies and procedures
Maintain accurate records
> Combined Asthma & Anaphylaxis on-site training
> Flexible course dates
> Nationally accredited 
> All training conducted at your workplace, childcare centre or home 
> Minimum of 2 students per course
ONLY $95 p/p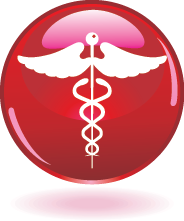 Our First Aid Course will give you the confidence in providing help in case of an emergency. We will teach you the latest techniques in how to respond to a variety of scenarios. You will develop important skills in how to conduct a primary and secondary assessment, provide CPR and resuscitation and how to prevent emergency situations from getting worse. 
Once you have successfully completed the training with us, we will issue each student a First Aid Certificate of attainment which is valid for 3 years and nationally accredited. This certificate is exactly like the Senior First Aid Certificate you may received in the past.
Please contact us today or book your course now.
Is a Provide First Aid Certificate different to a Senior First Aid Certificate?
The Australian government is regularly updating its National standards in regards to First Aid Certification. In the latest update, it changed the Senior First Aid Course to the new Provide First Aid Course. For all students with a current Provide or Senior First Aid Certification, nothing major has changed except the name and a few small teaching requirements.
If you are currently holding a Senior First Aid Certificate and it is going to expire, you will need to sign up for this course (Provide First Aid) to renew it. Only this course will provide you with a workplace approved First Aid Certificate. Please contact us if you have got any more questions.
First Aid Coach will run all courses on-site. We will come to you, anywhere in Greater Sydney. First Aid Coach offers its courses in Parramatta, Campbeltown, Eastern Suburbs, Western Sydney, South Sydney, North Shore and the Northern Beaches.
Please contact us today for your First Aid Course.